Warehouse Handling: How To Optimise Your Logistics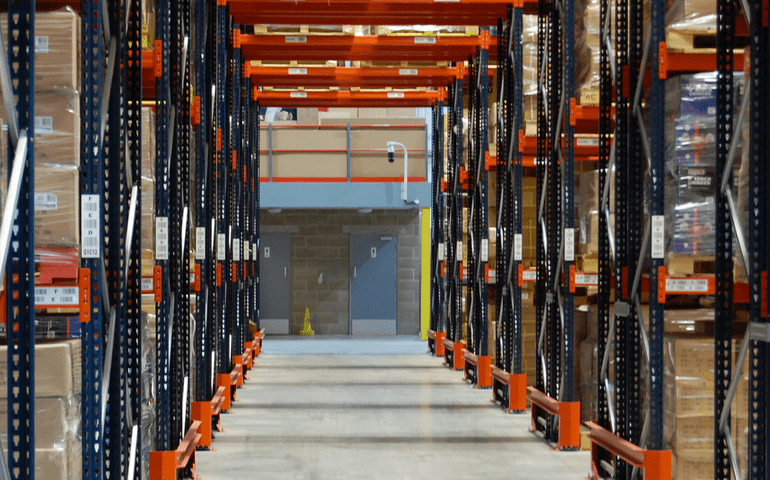 Streamlining Your Logistics Operations
Streamlined logistics is the lifeblood of a successful organisation. Logistics covers a broad range of processes and resources but they all revolve around the basic principle of the movement of goods from origin to destination. In most instances, this origin is a warehouse.
The warehouse is an important stage in the journey of goods, but it is worth noting that from the moment goods find their way onto a warehouse shelf they begin to stagnate. Shelved goods accrue no profit and take up valuable storage space.
So how can we maximise warehouse efficiency and speed goods on their way from source to target company?
Material Handling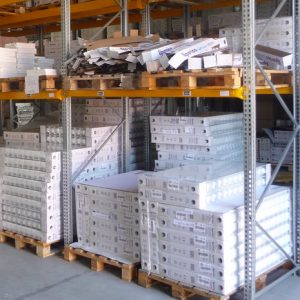 Transportation within the warehouse is second only to later transportation of the goods to their destination. Depending on your industry, goods will need to be portioned off, divided, placed in storage and generally moved from process to process within your warehouse. The two main ways of achieving this are manually or by machine.
Both manual and machine-operated transportation have their places in the smooth running of your warehouse. Where goods are moved in bulk, machines are obviously better equipped to transport large volumes with relatively no trouble. Similarly, weighty or large items are better suited to machine transportation, where manual handling might present a health risk to employees.
Smaller or low-quantity items are better moved by hand. Precious or delicate items also fall into this category. Outlining clearly how certain goods should be transported will ensure your warehouse team are operating safely and efficiently.
Training
Both machine transportation and manual handling require proper training before they can be performed legally. Do not underestimate the importance of proper training. In the case of vehicles such as forklift trucks or other machinery, effective training will enable your workers to transport large quantities of goods around your warehouse quickly, confidently and safely.
Manual handling is less technical but still requires a session on accepted lifting and moving techniques. Incorrect lifts can risk harm to your employees, slowing down your warehouse processes and reducing your workload capacity.
Warehouse Conditions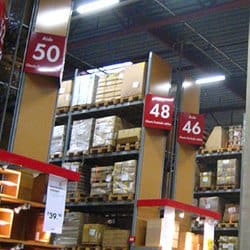 Warehouse conditions can also directly affect how efficient your warehouse operations are. Proper signing is necessary to make certain where goods should be stored (and sometimes for how long). Clear lighting is required to make these signs visible, and to reduce potential hazards in the workplace. As an industrial environment populated with heavy machinery and shelves of goods, a warehouse is a dangerous place.
Consider proper facilities. Does everything have a designated place? Is there enough room for the volume of goods you are storing, or do you need to allocate further space? Consider the benefits of an integrated IT system for warehouse management, swiftly and accurately keeping tally of everything from your stock to progress and distribution dates.
Packaging
The proper packaging of your goods is pivotal in ensuring their quality and safe transportation, internally and when the product goes outbound. Polythene UK makes it our responsibility to research, manufacture and provide plastic film perfect for warehouse use. For stronger, more cost effective packaging we offer Polylite™, while carbon-conscious companies intent on reducing their global footprint will be interested in our Polyair™ packaging, the only 100% recyclable, carbon negative material currently available.
A successful warehouse will constantly be loading and shipping goods, sometimes for transportation all over the world. From the internal transportation and storage to the preparation of goods for shipping, your warehouse will be a machine-driven hive of activity. So don't risk the quality of your products with poor working conditions or inferior packaging.
Optimise your warehouse operations for fast, professional supply chain logistics.
To talk to Polythene UK about our leading range of plastic packaging, call us on 0845 643 1601 or contact us here.