FREE Polylocal Waste Collection Service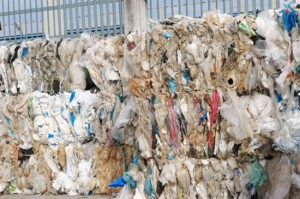 Are you taking advantage of our FREE PolyLocal waste collection service?
As part of our ongoing programme of development, we have put into place a scheme where waste plastics are collected and reprocessed in the UK – creating a source of high-quality regranulate.
By partnering Green Star – a major reprocessing company in Birmingham we are able to keep and reprocess this valuable resource in the UK. Current waste is sold and shipped to China to be processed and remanufactured into polythene products, many of which are then shipped back to the UK – leaving a massive carbon footprint.
Our distribution partner John Hackling Ltd (part of Palletline) will collect good quality waste polythene from customers' premises. It will be washed and processed into high-quality re-granulate which will be reused to produce new polythene materials – helping us all avoid yet more price increases.
If you are interested in using this FREE service, contact one of our friendly sales team on: 0845 643 1601*