How to Make Your Supply Chain More Sustainable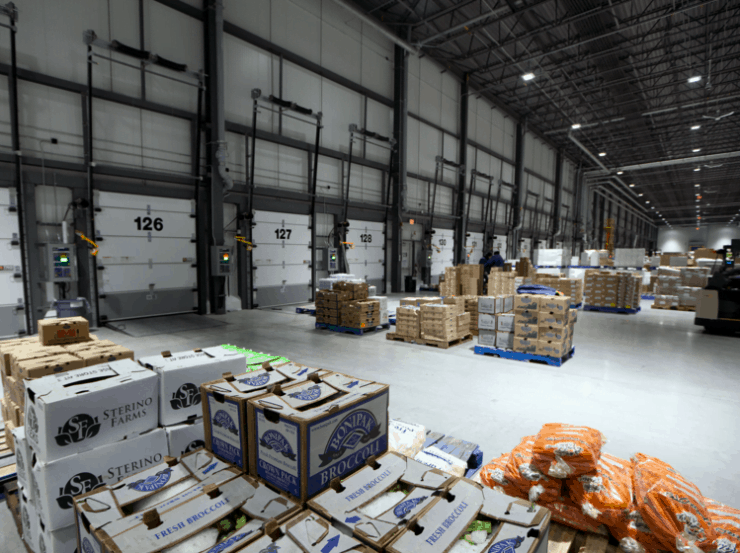 How to make your supply chain more sustainable
This article will advise you on how to make your supply chain more sustainable – and how this can help your business to reduce its supply chain costs.
If you're wondering how to make your supply chain more sustainable, we can help. Green values are at the core of our business, so we're proud of the positive impact our packaging products have on the supply chains of some of the country's largest and most recognised companies.
But we want more businesses in the UK and across the world to cut their carbon footprint and improve the efficiency of their supply chain. To find out why this is important and how you can achieve this, see below.
The importance of a green supply chain
As awareness about environmental issues are at an all-time high, more and more organisations are seeking a greener supply chain. Despite some resistance from big-business, there is a general acceptance that enterprise should be doing more to protect the planet. This means cutting unnecessary wastage and making improvements to your supply chain wherever you can.
Making your supply chain more efficient
It's a tough world out there, and we know that rising costs can make it can hard for businesses to improve their supply chain. Rising overheads can have a direct impact on your success and your sustainability as an organisation.
How to make your supply chain more sustainable
By reducing the environmental impact of your supply chain, we want to create a win-win situation: the environment benefits, and you cut your carbon footprint and overheads. Here's how:
Collaborate with suppliers and customers. Map out your supply chain to get a clearer understanding of where materials are being sourced from and the journeys they are taking to reach you. The same applies to the customers receiving your products. How are materials and products being sourced and distributed? What transport methods are involved, and what routes are they taking? When you map these, you can begin to identify areas where they can be improved.
Communicate your green values. If you are setting up new sustainable policies or updates existing policies, make sure everyone knows about it. Trade partners are more likely to adhere to your environmental policies if they understand their significance and see your business leading by example. Your corporate values are more influential than ever – be proud of striving to operate sustainably, and see how this influences everyone from trade partners to your customers.
Develop training programmes. Ensure everyone in your business is working from the same page by maintaining a simple training programme designed to promote greener operations. The session or sessions can fit neatly into existing corporate training without detracting from the day-to-day operations of your business. Sustainability requires a team effort, so make sure everyone understands your policies and how to work by them.
Source greener materials. Environmentally friendly products and materials are available and increasingly popular across a wide range of sectors. Our carbon-negative Polyair™ material, for example, can be used across our entire range of packaging products, meaning every customer could potentially switch to it. Thinner and just as strong as regular polythene, it could reduce their costs by up to 20% while reducing their carbon footprint. Often, switching to these products is no more expensive and can help to drive sustainability through the products that leave your warehouses.
Set a performance baseline and reward success. Once a performance baseline has been established, you can drive business improvement. Audits are an excellent way of establishing these baselines, identifying areas where your company is under-performing for sustainability. Carry out audits on a recurring basis to track improvements and rewards individuals or departments that demonstrate the most success.
Polythene UK is one of the fastest growing polythene company in the UK. We work with all things polythene, including mailing film, pallet covers, lay flat tubing, shrink films, and more. We are also recognised as the greenest business in Oxfordshire. Our building is the first carbon-neutral place of work in the county, operating on a highly efficient renewable energy system, and we recycle all our waste.
To reduce your packaging costs by up to 20% and find out more about how to make your supply chain more sustainable, request a free sample of Polyair™today.