Packaging & Packaging: Know Your Waste Directive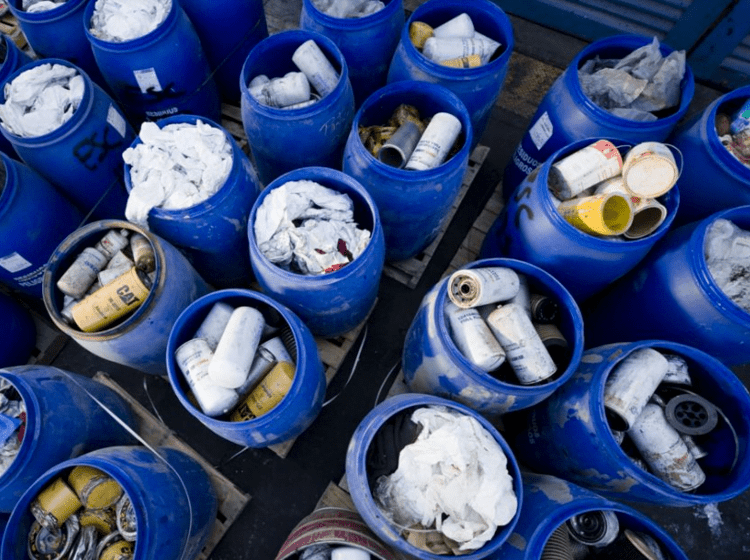 Understanding The Environmental Initiative – Waste Directive
The environmental damage caused by the creation and disposal of waste is causing serious concern to governments worldwide.
The Packaging & Packaging Waste Directive is an environmental initiative created by the EU and UK governments as a response to these environmental concerns. The directive is designed to drive the recycling and re-use of all types of packaging in order to reduce the proportion that is currently wasted unnecessarily.
Manufacturer Aims
Traditionally, the recycling of plastics is more difficult and costly than other packaging materials.
In order for the directive to achieve its targets, packaging must therefore be optimised for recycling. This means redesigning it in such a way that it can feasibly be optioned for recycling in the first place. The directive has set itself ambitious targets that will require a concerted effort on the part of both users and producers of packaging in order to be met.
Producer Responsibility
Every business is accountable for the products that it manufactures. This responsibility continues from production to distribution right through to when the product inevitably becomes waste.
This accountability, and the regulations that govern it, are the primary means by which the UK government can work to meet the Packaging & Packaging Waste Directive's established targets. As outlined elsewhere on our website:
obligated 'producers' are companies with an annual turnover of £2 million and above, and who handle in excess of 50 tonnes of packaging every year.
These organisations must pay for a proportion of the UK recycling and re-use obligations.
Organisations are able to join a compliance scheme to deal with their obligation for them; alternatively they can register directly with enforcement authorities such as the Environment Agency, Scottish Environmental Protection Agency, or Environment & Heritage Service. There are fees for registering with an agency and through a scheme: these vary depending on the organisational size of the registrant and the authority that they are registering to.
Are You Obligated?
These obligations translate into a number of different working business models. Below are some examples of companies that would be obligated as a producer, taken from the 360 Environmental website:
A chain of shops supplied by UK wholesalers, selling products that make up over 50 tonnes of glass, plastic, and metal.
A food manufacturer who fills over 50 tonnes of plastic trays with cardboard outers.
A manufacturer of pallets, who builds over 50 tonnes of pallets annually.
A trading company that imports products to sell on to retailers.
Our Commitment
As passionate producers of plastic packaging, Polythene UK is committed to helping businesses meet their packaging regulation obligations. Our unique products are specifically designed to reduce wastage and minimise environmental impact.
Polyair is bio-based carbon negative polythene, made from sugar cane, and is 100% recyclable. Another key product, Polylite, is a tough and lightweight polythene that reduces consumption by 20%, leading to much less plastic waste. Between these ranges, we hope to impact positively on our business partners and the world we live in.
Directives such as the Packaging & Packaging Waste Directive are only effective when implemented as a coordinated effort. From the average household to the EU government, our outlook on the environment is changing, but it will take the combined efforts of packaging manufacturers to make these changes an environmental reality.
To find out more about our environmentally positive packaging, call us on 0845 643 1601* or contact us here.