Polythene UK Wins Energy & Environment Award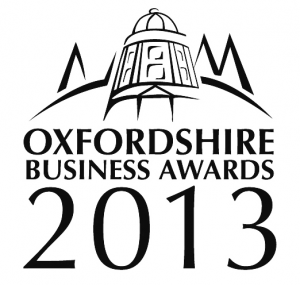 Polythene UK, the multi award-winning broker of polythene films and bags, has won 'The Oxfordshire County Council Energy & Environment Award' at the Oxfordshire Business Awards 2013.
Various companies vied for the top slots at the Awards, with Polythene UK beating off new innovative stars Nicholson Nurseries and Mapledurham Estate to achieve winning status.
The Awards, which were presented at a prestigious black tie dinner at the Oxford Thames Four Pillars Hotel on June 21st, have become recognised by many as a spotlight for entrepreneurial excellence. They are designed to bring together Oxfordshire's most dynamic and innovative businesses.

James Woollard, managing director of Polythene UK, explains: "We were over the moon at simply being in the shortlist for the Oxfordshire County Council Energy & Environment Award, to then go on and win the award was tremendous."
Almost 350 companies submitted entries across 15 award categories, with only three companies being shortlisted for each. The judges were impressed not only with the quality of entries that were received, but also by the number of previous winners who had submitted entries to be in with the chance to win again.
James continues: "We fully intend, as an industry leader, to set the environmental standards for others to follow. Consideration for our impact on the environment will continue to be our main focus from both operational and industrial viewpoints. CSR is becoming a key trend within the industry right now and we're lucky enough to be able to help our clients carry out their green agendas by providing real green solutions."
For more information on Polythene UK, their green agenda and how they can assist with your corporate social responsibility, then simply phone 0845 643 1601* or email [email protected].