Save on rising Polymer costs with Polylite!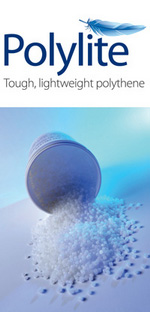 Having had a festively white Christmas, we return to the news that polymer prices are set to continue to rise in the first part of 2011, with an immediate 11% price increase and more to come in February – Happy New Year, 2011 could be our hardest year yet!
We will do all in our power to help you through this with the continued development of our Polylite products – which give you the best option to avoid the increases. If you are not yet using Polylite, I would urge you to give us a call when the additional costs start to affect you – we WILL be able to make a difference!
We have also contrived two new options we think may help:
We could produce bulk orders for you and hold it in stock for a scheduled call-off, invoicing as you take delivery – call to discuss this with our sales team.
You can help us to grow our business, which will ensure that we can you offer the lowest possible margins at all times. Why not refer us to other companies that you know use polythene – if we convert them we will send you a massive Cadbury's chocolate hamper.