Sustainable Carrier Bags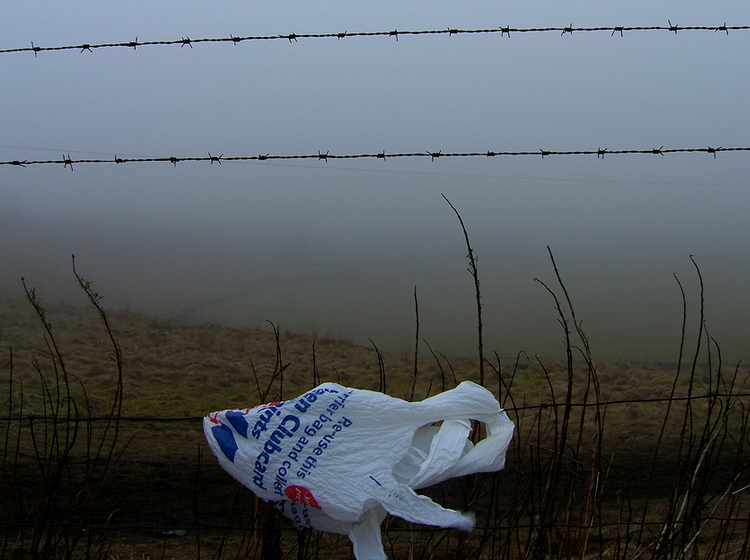 Meet new legislation with sustainable carrier bags
Earlier this month the government initiated new legislation requiring any large retailers with 250 or more full-time employees to charge 5p per plastic carrier bag issued at the checkout. The average UK household has 40 carrier bags at home, while 2014 saw 8.5bn carrier bags handed out at supermarket checkouts, up 200m on 2013. The new law is a clear move on the government's part towards increasing public environmental action and awareness.
Polythene UK
The government might only just be reacting, but the UK's polythene consumption has been a concern of Witney-based polythene manufacturers Polythene UK since the business first started trading in 2007.
In a recent interview for the Guardian, Resource minister, Rory Stewart, said:
"We're all guilty of taking a carrier bag from a supermarket, storing it somewhere safe at home with the intention of using it again, then forgetting to take it with us next time we go to the shops.

But the more bags we take, the more plastic makes its way into our environment, blighting our high streets, spoiling our enjoyment of the countryside and damaging our wildlife and marine environments."
Polythene UK's environmental have informed every step of their business growth, from their trading values to their polythene manufacture. This is best observed in their innovative polythene material, Polyair.
Polythene UK's exclusive carbon-positive polythene
Polyair is the polythene market's only 100% recyclable, carbon-positive material currently available. It was designed by Polythene UK with the express purpose of addressing environmental concerns, helping home and business owners throughout the UK to reduce their carbon footprint and improve the environment – at costs friendly to user and seller.
Managing Director of Polythene UK, James Woollard, applauds the recent change to legislature surrounding plastic carrier bags.
"It is a no-brainer for numerous reasons," he explained in a recent interview for the Oxford Mail. "It highlights how expensive these things are and that we should ideally reuse them […] Paying will make people do that."
Polythene UK provide sustainable polythene carrier bags
Polythene UK currently manufacture a full range of Polylite polythene bags to meet a wide variety of commercial and retail requirements. Our bags are incredibly versatile, and can be designed bottom-welded, side-welded, gusseted or flat, depending on your specifications.
We also offer Fold Over Flap and Self Adhesive Strip Bags, Double Welded Bags and Heavy Duty Seal Bags.
Bags and Covers Range:
Sizes: 300mm to 4000mm wide
Thicknesses: 12.5mu to 400mu
Bags can be supplied:
Loose as singles
In boxes of 10kg to 15kg or in pallet boxes
Perforated on the Roll: approx 15kg to 35kg
Printed up to 8 colours
In light of the new legislature, Polythene UK are also working to produce a new compostable checkout bag that consumers can use as both a practical shopping bag and food caddy bag, for collecting food waste. Their intention is to provide an alternative for plastic carrier bags.
To find out more about Polythene UK's sustainable polythene carrier bags, call us today on 0845 643 1601* or contact us here.