View From The Top
Words by James Woollard, Managing Director
Firstly, I would like to wish you a Happy New Year. I would also like to thank you for your continued support.  I hope that 2013 will be a good year for all of us. As a company, Polythene UK will continue to offer you the very best products at guaranteed lowest prices – in the current economy every business needs to keep a sharp eye on spend and we want you to know that we will always do our very best to help.
BREAKING NEWS – Our LDPE savings to date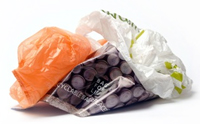 Once again we have been keeping an eye on the LDPE savings that have been made through sales of our Polylite film. This year we have calculated the figure from sales we made to the 299 new customers we gained this year.
In 2012, on 'new business' alone, our customers have made an approximate LDPE saving of 1.2 tonnes each. That is an impressive 358 tonnes overall. This equates to an impressive 51 million carrier bags (7g) – a theoretical reduction of just over 930 CO2/tonnes.
If we assume that our regular customers made the same savings as last year, and we add this to the new business figures, between us all we have saved the staggering total of 220 million carrier bags, which equates to 3930 CO2/tonnes in just 2 years – NOW THAT IS CSR WORKING!
We would like to increase this saving in 2013 and you might be able to help – let us know if there are any companies near you that use polythene packaging – if they were all to swap to Polylite, not only would it benefit our environment, it would also reduce their packaging costs… a rare win-win situation in these challenging times.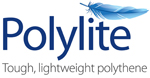 Polylite is effectively standard polythene – just made better. The manufacturing method enables production of a 100% recyclable, multi-layered, tough, lightweight film that offers outstanding strength at lower gauges and reduces the weight of polythene consumption by up to 20%.
The effect of this is typically a massive 20% cost saving and a 20% reduction in your carbon footprint.