Protect Your Pallets With Our Covers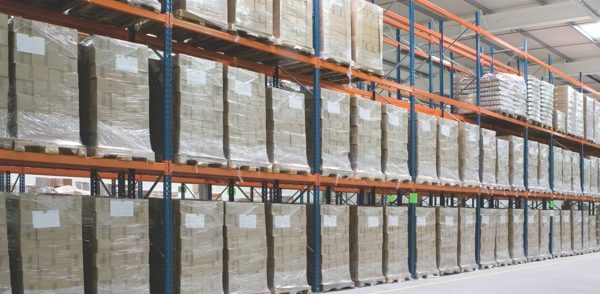 For the benefit of everyone involved in the supply chain, goods must get from place to place without being lost or damaged. This can be a complex undertaking. Shifting tonnes of pallets has its risks, both for workers and for the guys with the cheque books.
Technology has revolutionised warehousing, storage, and distribution in the modern age. The whole operation is more efficient than ever, with better vehicles, automated picking, and intelligent warehousing software becoming more affordable.
Pallet covers and other packaging solutions have also drastically improved, and the innovative environmentally-friendly range offered by Polythene UK is a fine example of this development.
Your pallet covers should…
Be waterproof: Protect your goods from the rain and accidental spillages.
Be durable: Ensure that your pallet covers can sustain the onslaught for the duration of your goods' trip. There will be bumps and knocks along the way, so a strong and durable cover is essential.
Be lightweight: Don't add unnecessary costs to your transportation overheads. Keep all your packaging light but strong.
Be secure: For the safety of workers and for the security of your goods, your pallet covers must do their job. If your covers are weak or allow for significant movement of the contents within, they put lives in danger.
Be easy to apply: Your team should take as little time as possible to wrap your goods in effective pallet covers. Time is money, and training can slow your whole operation down.
Be good for the environment: More and more businesses are striving for greener supply chains. Pallet covers that don't harm the environment are an excellent way to improve your green credentials and reduce your carbon footprint.
Our pallet covers
Our Polylite polythene pallet covers have been specifically developed for strength, durability, and ease of use. They are designed to the highest standards, ensuring ultimate security and protection for the contents of pallets, both in storage and in transit. These pallet covers are available in shrink and non-shrink options. If you have any questions about which pallet covers are best for you, please call 0845 643 1601* and speak to one of our team.
Our Polylite material enables you to save 20% on pallet cover costs by reducing your consumption by 20%.
The product is thinner and lighter than ordinary polythene, but maintains complete strength and durability. Polylite is truly revolutionary, and we're extremely proud of it.
Our packaging products
Machine stretch film: Our machine stretch films have multitude of commercial uses, including as a safe, secure, and durable pallet wrap material.
Hand pallet wrap: Polythene UK's hand pallet wrap fits all standard hand-pallet rollers, and comes with the option of coreless rolls for improved efficiency and less waste.
Pallet wrappers: Our pallet wrappers can automatically wrap medium to high volume pallet quantities, and come with a full year parts and labour warranty. They conform to official European safety standards.
Lay flat tubing: Lay flat tubing is a polythene tube on a convenient roll which, once cut and sealed to length, makes it perfect for packaging longer items.
Flame retardant shrink film: Our whole range of polythene products is available as flame-retardant, including our shrink film. This material offers exceptional fire safety.
Collation shrink film: Perfect for the food and drink sectors, our collation shrink films collate a number of items within one packet. They shrink to fit by using standard heat application, and are available printed or unprinted.
Polythene UK
We're experts in polythene, and have developed highly innovative products that help businesses as well as the environment. Our packaging solutions are lightweight and carbon-positive, offering exceptional savings on consumption and providing you with a far greener supply chain overall.
If you'd like to know more about Polythene UK's products, get in touch today. You can call 0845 643 1601* or contact us online.