Packaging Long Products With Lay Flat Tubing

Lay flat tubing is a strong, convenient and versatile packaging product, ideal for a variety of industrial and commercial uses. But what is it exactly and is it something you should be using for your business?
To help you decide whether this packaging product is right for you, let's take a look at lay flat tubing and explore its many applications.
What is lay flat tubing?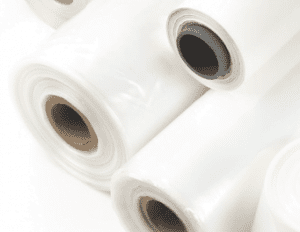 Lay flat tubing is a polythene packaging material, which is wound onto a roll. Offering great versatility, it's an effective and simple packaging solution that protects your items from dust, dirt and moisture. Strong and durable, it also offers great resistance against tearing and puncturing, making it a great protective packaging product.
How can you use it?
Highly convenient and easy to use, lay flat tubing can be cut and sealed to any length you require. This means you can easily make custom-sized bags that fit a full range of industrial and commercial packaging needs. Simply slide the tubing over your item and trim it to your required length. Then seal the tubing at both ends, using a professional heat sealer, tape, staples or even cable ties.
By offering such great versatility, lay flat tubing can be used to package a variety of different individual items, all from the same tubing roll. Moreover, it can also be used to package longer length products with more challenging dimensions such as carpets or blinds, making lay flat tubing a popular packaging choice for warehouses and factories, as well as smaller scale businesses.
Choose the correct size
Available in a range of sizes, thicknesses and colour options, it's important to choose the correct tubing specifications for your needs. Begin by selecting the width of tubing required, which is general sold in inches. Measure the maximum diameter of your product and multiply it by 1.57. You need to purchase a product that's at least this wide, to ensure the packaging is a good fit.
Determine the thickness you will require
Now think about the thickness of lay flat tubing you need. This will largely be dependent on your planned packaging use. Lightweight products such as clothing, posters, linens and stationery require a light to medium duty thickness (up to 62.5µm).
Heavier, more awkward shaped items, such as rugs or carpets, require a heavier-duty thickness (up to 125 µm). And in cases where superior packaging protection maybe required, such as products for export, you should opt for an extra heavy-duty thickness option of 250 µm or above.
Useful colour choices
The last choice to make is colour. Available in a full range of colour choices, you can select a colour option that meets your needs. You can choose a darker colour such as black to ensure the security and privacy of your products. Alternatively, opt for a brighter colour such as white or yellow that enables quicker identification, or choose colouring to match your brand colour scheme.
The benefits of choosing Polylite
Finally, make sure your lay flat tubing is made from Polylite, a superior product and a much better option than standard polythene. A thinner multi-layered product, Polylite still offers the same strength as standard Polythene. This means Polylite is lighter in weight, but remains as strong as other options and without compromising on quality. This provides your business with two key advantages. The first is cost savings. Due to the reduced packaging weight, Polylite lay flat tubing gives your company a considerable cost saving of up to a fifth (20%).
Secondly, by using less plastic to package your goods you will reduce your business's green footprint, an important consideration in a marketplace that's increasingly environmentally aware.
At Polythene UK, we are one of the leading independent suppliers of polythene products and the only supplier of Polylite lay flat tubing in the United Kingdom.
If you would like to find out more about the benefits of Polylite lay flat tubing or would like some advice on specification options, contact us today to discuss the needs of your business.