96% Customer Retention Rate for 2011
Improved customer service policies are working…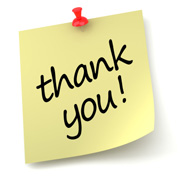 We are delighted to announce that in the last calendar year, Polythene UK has enjoyed an overall customer retention rate of 96%. Within this time we have had customers place orders elsewhere, but have found that as a rule they have come back to us.
We have been reviewing our customer experience and have recently put into place various improvements to our systems that will ensure our customers won't want to go anywhere else.
For any questions and enquiries, please do not hesitate to contact us!