A View From The Top – Christmas 2013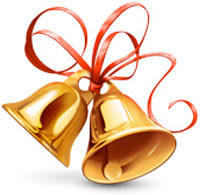 In this, our final newsletter of 2013, I would like to take the opportunity to personally wish you all a very merry Christmas and prosperous New Year and to thank you for your continuing support – much of our success this year has been achieved as a direct result of an on going drive to increase our product range, improve our business practices and maintain our high-level of service offering to you our customers.
Thames Valley Business Awards 2013 – Results
Once again, I find myself with good news to share, which is always nice in the festive season. If you are an existing client you will be impressed, if you are a prospective client this might be just the excuse you need to call us…
I am delighted to announce that Polythene UK were runners-up in two of the three Thames Valley 2013 award categories in which we were named finalists – the Green Progress and the Best Use of Technology Awards. We were also highly commended in the SME of the Year category. You will see in the table below, we were amongst prestigious company.
If like many businesses across the UK you are looking to improve either your own green credentials or those of your supply chain – you could do a lot worse than to give me a call to discuss the range of benefits our company can bring to yours.

About the TVBM awards
The Thames Valley Business Magazine Awards is the premier multi-category business awards scheme in the Thames Valley region. Covering the M4, M40 and M3 corridors and boasting some of the most dynamic and successful companies in the UK; the awards highlight the best of business in our area. Even in the current recession the Thames Valley remains the cauldron of the country's high technology industries, the home of many manufacturing companies and a base for a wide variety of excellent service and professional organisations.
The awards were open to every company in the Thames Valley area and recognise not only profitability, innovation and employment but also the contribution made to the local economic community and the provision of support to culture and charities in the region.
Full results: