Polythene UK Improves Its Green Credentials
New "green" offices improve our eco-friendly credentials
It's been a tough 6 months in which we have all had to pull the stops out to stay ahead. However, surrounded as I am by some of the best people in the industry I have every hope of a strong end to the calendar year.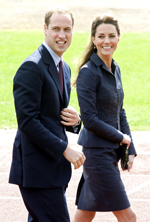 As part of my drive to improve our green credentials, I am planning to build a new 5000 sq. ft office space that is fully, self-sustaining. The design incorporates ground source heat pumps for the office heating, solar thermal panels for the hot water and solar PV for our electricity – I intend to be the most environmentally conscious packaging supplier in the UK.
Excitingly, we have been given the green light for some funding from the governments Regional Growth Fund*, which will help us move to our new, sustainable premises sooner rather than later. This means, I can get on with the business of employing and training more people in the Polythene UK way, which will help to grow the business so that I need to employ yet more people (now that's IS sustainable…) – we should be in just after Christmas.
The big question is, who do we ask to open the offices?
I wonder if we can get their Royal Highness's William and Kate?
Contact us HERE.
* The Regional Growth Fund (RGF) is now a £2.4bn fund operating across England from 2011 to 2015. It supports projects and programmes that lever private sector investment to create economic growth and sustainable employment. It aims particularly to help those areas and communities which were dependent on the public sector to make the transition to sustainable private sector-led growth and prosperity.
About Polythene UK
We supply Polythene to a wide range of Nationwide clients, as well as supplying the lowest cost for pallet wrappers in the UK. Click to find out more about our Pallet Covers, Machine Stretch Film, Hand Pallet Wrap and Pallet Wrappers.