Polythene UK News: April 2014
Sales Success
This month has been a 'qualified' success for four members of our sales team.
Kevin and Donna passed their Level 3 Business Management NVQs, while Tom and Ricky passed their Level 2 and 3 NVQs in Business Administration.
The successful completion of these vocational qualifications recognises their competence in each of the areas they studied. The courses were Government funded and run alongside the normal working day, taking no more than 2 hours per month.
We are justifiably proud of them all and would like to officially say a very big 'Well Done'.
Face2Face

Job Title: Senior Sales Executive.
Role: To be happy every day and sell as much polythene as possible!
Interests: Going to the gym, shopping, swimming, spending time with my family and friends, days out, festivals and holidays.
Likes: Spending time with my beautiful daughter Poppy.
Dislikes: Miserable people.
If you could have any super power what would it be?
To go back in time so I can do things I've loved doing all over again.
If you could compare yourself to any cartoon character which one would it be?
The Little Mermaid because I love her red hair, it's just like mine and she was my favourite as a child.
What do you like about working with Polythene UK?
The people here are all lovely and I get treated really well, it's a great place to work.
Probably the coolest fundraising in the world!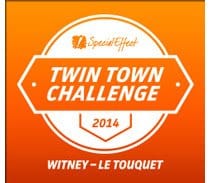 1 Weekend
3 Race Tracks
12 Challenges
1,000 miles
… in a £500 car!
Polythene UK are proud sponsors of the SpecialEffect Twin Town Challenge. This event is a unique Top Gear-esque motoring challenge being organised by Brendon Cross, former Oxfordshire Businessman of the Year and MD of STL Communications, in support of Witney Charity SpecialEffect.
Teams will drive their own cars, which must cost no more than £500, from Witney to the twin town of Le Touquet in France. The journey will take in the world-famous race circuits of Brands Hatch and Le Mans, and will include a series of points-based challenges on the way.
It is anticipated that seventy-five cars will participate in the event, which is taking place over the Bank Holiday weekend of Friday 23rd May to Monday 26th May 2014, and these cars will represent privateers, small businesses and large corporations.
Polythene UK could not enter a car so we have sponsored the start of the race at Cornbury Park on the 23rd May.
Media interest in the event is already 'keen' and extensive coverage from TV, Radio and the written press is anticipated – even the PM is behind this event.
It costs £995 to enter a team and take part over the full weekend, a brilliant way of raising money for SpecialEffect.
Click here for a list of all the cool points-based challenges or if you want to register a team or help sponsor the event.
Jeff Stelling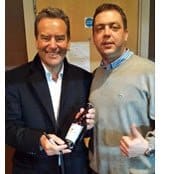 James recently bumped into Jeff Stelling at Oxford United's Kassam Stadium.
Not one to miss an opportunity, James asked Jeff to sign a bottle of special Hobgoblin Ale which he intends to add to the auction during the event – raising even more money for SpecialEffect.
For anybody reading who doesn't already know, Jeff Stelling currently presents Gillette Soccer Saturday for Sky Sports and their coverage of the Champions League.
Keeping it Local
Polythene UK Sales Manager, Kevin Lewis passed on a word of thanks from the manager of his son Kai's football team – the Carterton Under 9's.
Kevin said: "The manager wanted to say a big thank you for the sponsorship that Polythene UK have so generously given over the last season, and he thought we might like a picture of the whole team."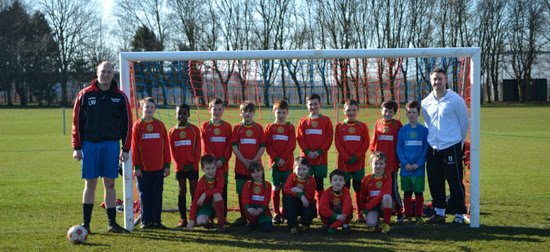 Kevin is on the far right and his son Kai is in the front row on the left.