Sobell House Charity Golf Day – £6000 raised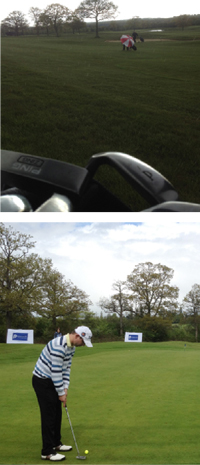 It wasn't only a mixed four on the Sobell House Charity Golf Day
Last month saw an intrepid team from Polythene UK take part in a charity golf day, held in support of Sobell House, at the prestigious Studley Wood Golf Club.
As main sponsor of the event we all needed to put in a great performance and, as it turned out, put on a brave face!
Our fortunes were mixed and so (to say the least) was the weather – short periods of glorious sunshine swiftly followed by rain and hail storms challenged everyone's handicap and high spirits.
James played well, but hero of the team was Jack Mungall (pictured bottom right) who birdied a par 4 (and quite frankly hasn't stopped talking about it since) while managing to limp round playing with an ongoing Achilles injury.
Out of 8 teams taking part we came a respectable 5th but more importantly raised £6,000 for the charity.
About Polythene UK
We supply Polythene to a wide range of Nationwide clients, as well as supplying the lowest cost for pallet wrappers in the UK. Click to find out more about our Pallet Covers, Machine Stretch Film, Hand Pallet Wrap and Pallet Wrappers.