View from the top: June 2014
Down but by no means out!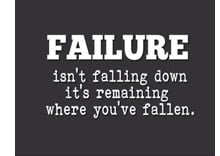 If you regularly read my monthly articles you will know that overall, our hard work and dedication has meant that I've had a lot of achievements to report over the past months and years.
However, as in life, building a great business is not always plain sailing. I firmly believe when presented with a challenge, it's the way you deal with it that will end up setting you apart.
I recently received a disappointing knock back with regard to our entry to the Queens Award for Innovation. Additionally we were selected as finalists at the HSBC Global Connections event at the Tower of London, only to find that we didn't get any further in the final round – although we did receive a commendation for getting as far as we did.
You might expect that after having two 'on-the-trot' set-backs, it would have dented my confidence – on the contrary, this has actually encouraged me, and the team, to re-double our efforts.
I held a recent audit with the help of a manager from the multi-award winning Miele. Together we identified about 50 areas we can improve on and I can assure you that work is already underway on each of those. We are also going through the ISO application process which has additionally highlighted a few holes in our systems – mostly around our training and engagement within the teams throughout the business. It has also highlighted how important best practice HR is for our staff and the company.
Mark my words, we are going to throw our hat at all of the areas that can be improved upon – I hope that in 12 months we can re-enter these two prestigious awards and win them both.
If you have any questions about Polythene UK, our fantastic products, or how you can save your business money by using our polythene, please get in touch today: 0845 643 1601*