Yet another reason to talk to us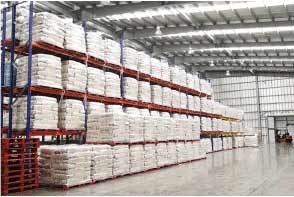 We have recently completed an in-depth consultancy project for one of the UK's biggest blue chip suppliers of heavy building materials. Having read an earlier issue of this newsletter they contacted us to ask about our exclusive Polylite films.
James went to meet the head buyer to discuss their requirement. He was asked to look at the entire procurement list and see how much swapping to Polylite would benefit the company.
James took away all the figures and looked at the annual spend. The company is currently buying all of their films from one of Europe's largest manufacturers. After some careful calculations James was able to save them approximately 20% on their costs and make a massive reduction in their carbon foot print.
The facts
The company is currently using 1500 tonnes of LDPE per annum.
Switching to Polylite would save 20% which equals 300 tonnes LDPE.
The result
300 tonnes LDPE saved @ 2.6 tonnes of CO2/tonne = 780 tonnes of CO2 reduction.
This company now has the choice of either buying direct from the manufacturer or having Polythene UK hold their stock and manage an efficient multi-site delivery, call-off service.