How to Have a Greener Christmas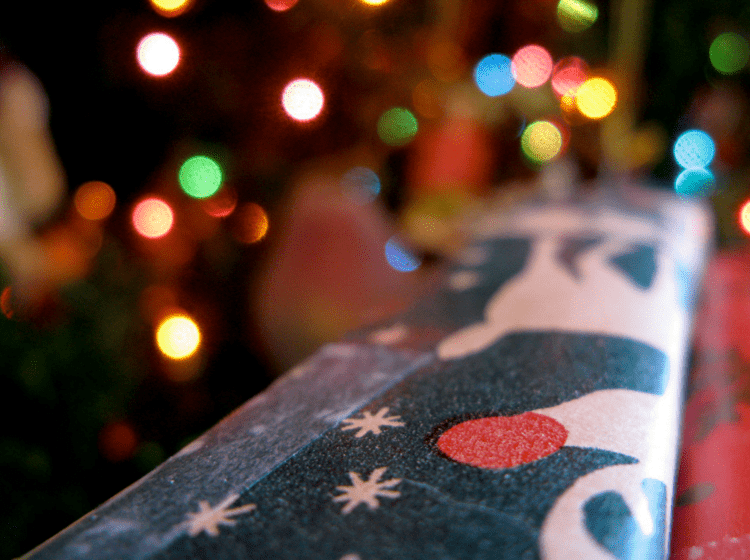 Although Christmas is often called 'the most wonderful time of year', it can also be a time of great excess and consumption. If we're not careful, our Christmas spirit can have an unwelcome effect on the environment. With some imagination, extra effort and careful planning, it's possible to celebrate a sustainable, green and eco-friendly Christmas.
This article describes some tips on how to lessen the environmental impact while maintaining your Christmas spirit.
Presents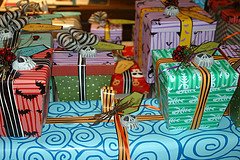 Christmas and presents are practically synonymous, but can also be expensive and impact upon the environment. Discuss placing financial limits on your presents to ease the financial pain and lessen unnecessary waste.
Shop for locally-made gifts that haven't been flown in from around the world at huge environmental impact, or consider giving homemade gifts – not only do they save on money, time and packaging, but they're much more personal.
If you do buy gifts, look for items that have minimal or environmentally friendly packaging.
Christmas Tree
Although artificial trees are reusable, choosing a real tree is a much more sustainable option. Plastic trees are made from metal and PVC-derivatives, and they waste valuable resources in both manufacture and transportation. Although they are designed to last, they have a typical lifespan of 6 years before they start to look scruffy and are relegated to landfill, where they break down at huge environmental cost.
On the other hand, live trees are a renewable resource that contribute to air quality while growing and can be recycled as mulch. If you buy a live, potted tree, you can reuse it for 2–3 years and even plant it in the garden once it becomes too big, if you have space.
Decorations
Christmas lights can be a huge waste of energy, as households strive to outdo each other during the festive season. For a greener Christmas, keep outdoor lighting to a minimum and choose LED lights for your tree – they use up to 95% less energy that traditional lights , plus if one bulb burns out it doesn't affect the rest of the string.
Avoid plastic decorations, and instead decorate from nature. You can find an abundance of beauty in the hedgerows, including holly and seasonal berries. For other decorations, choose sustainable materials – such as wood – or make decorations from recycled materials or homemade gingerbread.
Christmas Cards
Shop-bought Christmas cards can be elegant, but they consume a huge amount of natural resources for an item that is thrown away shortly after the occasion.
Making cards before Christmas is a fun, family activity and people will appreciate the personal touch. Use images from last year's cards or calendar, or ask your children to design some special images.
If you do buy cards, look for recycled materials and charity cards, and always take your cards to a recycling point after the big day.
Christmas Wrapping Paper
An astonishing amount of wrapping paper ends up in landfill annually, so take care to choose an eco-friendly option. Metallic, shiny and plastic-coated wrap cannot be recycled, so don't buy it. Look for a recycled option or get creative – you can make gift bags from fabric scraps, or use newspaper, old maps, calendars or posters instead.
Avoid using too much sellotape and use ribbon or string to tie your parcels together.
Food & Drink
The holiday feast is an integral part of Christmas, but take care not to buy too much and waste food. Choose a locally raised organic turkey, and locally grown vegetables from the market or grocer to reduce food miles.
Use a compost bin for scraps and don't throw away uneaten food – box it in small containers to eat as leftovers or freeze. If you don't have room left in your freezer, there are plenty of food banks where you can donate food to those who struggle over the festive season and throughout the year.
Recycle
Donate any unwanted gifts to charity – unwanted toiletries are particularly welcome donations at your local hospitals or hospices. And if you have new electrical items, don't simply throw the old ones in the bin – they can be donated to a local charity shop, community centre or school.
You don't have to stop there either; why not carry on some of these green habits into the New Year too?
For more information on our commitment to sustainability and how Polythene UK can help you solve your environmental issues call us today on 0845 643 1601* or contact us online here.