Face 2 Face: Kevin Lewis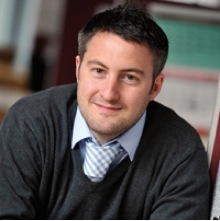 This month we are featuring: Kevin Lewis
Job Title: Sales Manager
Role: To manage and train the junior sales team, along with looking after my own customers.
Interests: Football & Golf (playing and watching)
Likes: Spending time with my wife, son, dog (Buffy), cooking, football, golf and of course selling Polylite.
Dislikes: I HATE losing (at anything!)
If you could have any super power what would it be? Mind control (possibilities would be endless)
If you could compare yourself to any cartoon character which one would it be? Buzz-light year from Toy Story because I think I'm a real superhero then I realise I'm just a toy!
What do you like about working with Polythene UK? I really enjoy watching the people I train develop and progress. I also like the company attitude to working hard and being rewarded for it.