Polythene UK launches bespoke KPI reporting
Find out about Taurus, our new KPI reporting system
This exciting initiative is now 'live'. Module 1 – Telesales Monitoring has now been launched with modules 2–6 soon to follow.
We have always employed strict monitoring protocols, but up until now we've had to do large parts of this manually. Various computer systems that didn't speak to each other meant we had to bridge the gap with spreadsheets which required manual data entry.
We commissioned Taurus to help us give you, our customers, the most efficient service possible. Soon, 85% of all monitoring and reporting will be done by this new software, freeing up valuable time which our dedicated sales team will spend ensuring that every one of our customers and prospects receive the very highest levels of service.
Everything we do from telesales KPI monitoring through to delivery and stats on sales/margin/delivery success (on time/not on time) will be done by this new system, therefore our staff will only have to get involved as and when something happens that requires their specific attention.
At all other times we can now dedicate our full attention to making sure our customers:
Are kept informed
Never run out of polythene
Never feel let down.
About Taurus
Module 1 – Telesales Monitoring
Monitors all calls made by the PUK sales team
Reports on the amount of calls made to both clients and prospects
Reports on the duration of calls made to both clients and prospects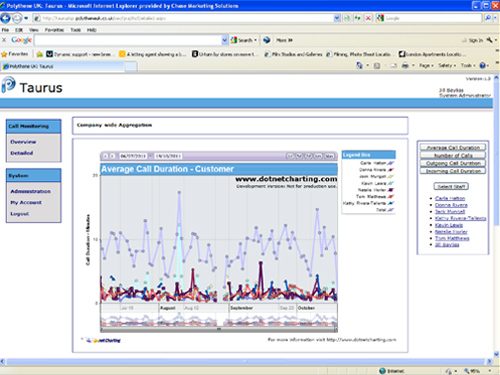 I want to ensure that our customer service is second to none – it's a proven fact that it's not simply the amount of calls made by our sales team, but the quality of those calls that build great customer relationships.
The following modules are currently being written and are due for release soon:
Module 2 – Quoting and new users identified
Reports on numbers of quotes to existing customers
Reports on numbers of quotes to new prospects
Reports on average gross profit margin
Reports on conversion rates from quotes to sales
Ensures that we meet our targetsModule 3 – Sales analysis
Module 4 – Customer service (delivery statistics)
Module 5 – Customer satisfaction survey
Module 6 – Customer dial-in platform
As you can see, we are as committed as ever to improving not only our working practices, but also our response to our customers requirements.
For more information on our KPI reporting system, or for any other enquiries, please contact us today!