Cast Machine Stretch Film
We are launching our new Cast Machine Stretch Film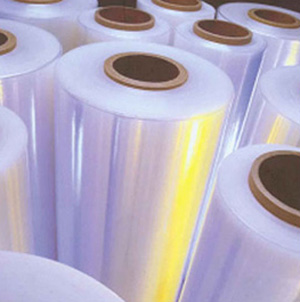 This new cast machine stretch film is targeted at semi-automatic pallet wrapping machines. Due to its down-gauged profile, it offers all the strength, load holding characteristics, and performance levels of a conventional 20 μ stretch wrap, but from a film profile that's only 10 μ in thickness.
As well as the obvious environmental benefit of this lighter film, the thinner profile enables more film on a standard reel, which reduces the number of deliveries and associated CO2 emissions, while facilitating greater efficiency.
James Woollard, Managing Director says: "Because our cast machine stretch film has a thinner profile, this enables more film to be wound per roll and, in turn, more pallets per reel to be wrapped. In addition to saving up to 43% on wrapping costs, this greater length of film per roll also means fewer stoppages for reel changes, maximising productivity."
For more information about our new cast machine stretch film or other machine stretch film offerings please contact us.