This Month's Hot Product: Internal Wall Insulation
Internal Wall Insulation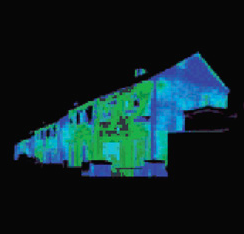 Made by Matilda's Plant and BBA and Ofgem approved, our ultra-insulating wall solution provides a real, workable and cost-efficient answer to uninsulated solid walls.
This modular system floats within the structure of the property through the use of a very clever system of dampers, meaning each wall is in total isolation, yet will move with the building without affecting the structure – a perfect solution should you have a listed building. The use of a highly insulating material within the structure results in high performance, low toxicity fire retardation and impressive sound proofing, and low thermal conductivity ensures that any heat generated inside the room – stays inside the room!

Significantly thinner than any other internal walling on the market, it allows you to minimise the loss of internal space and meet all Building Regulations. It is delivered ready to fit and the finished modules are light weight meaning they can be transported easily and erected by fewer men on-site in a much quicker time than other systems. It ensures your room is highly insulated and completely sealed. Critically, and to increase performance even more, it isolates the new walls from the inherited structure, introducing a cavity between itself and the existing wall. This allows the possibility, if it's needed or wanted, to introduce our heated wall solution which creates an impressive heating and modular wall combination. This truly innovative and unique product provides a low cost heat source and a high performing insulation barrier.
The benefits:
A slimline solution
Outstanding heat and sound insulation
Fire retardant
Reduces installation time and costs
Reduces heating costs
Pre-finished and decorated with high fixivity
Pre-wired electrics
Off site modular construction
Choice of heating options
Next month:
Our LED lighting system!