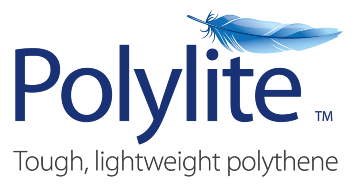 Polylite™ is an extremely tough, lightweight polythene material that gives you substantial cost savings compared to alternative polythene packaging materials. We are proud to say that Polythene UK has exclusive rights to distribute Polylite packaging throughout the UK.
How Can Polylite™ Help Your Business?
Typically, by delivering the same strength from a thinner multi-layered product, Polylite™ can reduce the weight of your polythene consumption by 20% – leading to less plastic waste going into our landfill system and resulting in a reduction in client cost.
As well as saving you up to 20% in financial costs, Polylite also significantly reduces your carbon footprint. By using Polylite™ you'll be saving money and saving the environment.
This product has all the strength and versatility required and is used across our full product range of pallet covers – plain or printed, top sheets, bags, pallet wrap and liners.
Contact our helpful sales personnel to find out how you can benefit from switching to Polylite, based on your current product specifications.
Simply send us a current sample of your regular polythene, including the specification and details of the required application, and we will be able to advise you on the optimum Polylite™ solution, ensuring you the best cost and environmental savings.
Call us now to find out how Polythene UK can help you on 0845 643 1601*.
Technologies & Specifications
Technologies available for Polylite™:
Non fusion/Low fusion
Micro/Macro perforated
Embossing
Non slip/Anti slip
Anti static
Corona treated
Low melt
Printed
UV stabilised
Coloured
Flame retardant
Frost resistant
Available in pallet covers – plain or printed, top sheets, bags, pallet wrap & liners
You can request a free sample of any of our products.
Enter your details below and a member of the team will get back to you.
Please note there is a minimum order quantity.
Prefer to speak to someone? Call us now to find out how Polythene UK can help you
0845 643 1601*