Protect Your Small Products with Mini Stretch Wrap
Protect your smallest products against breakages, pests, and contamination with mini stretch wrap rolls, specially designed to fit non-standard sized items. The size and thickness of the polythene is engineered to cover smaller items, making it easy to handle. So you can quickly and easily keep your products safe – whatever their size.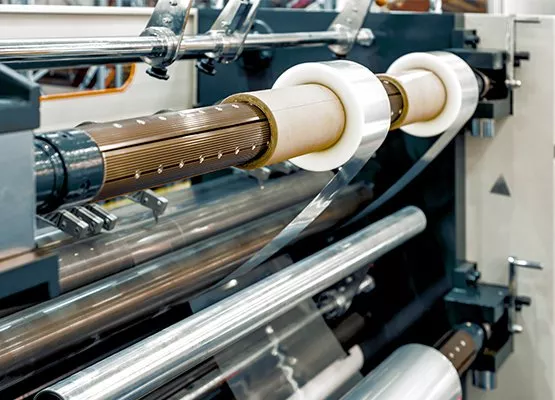 Ordering Stretch Wrap from Polythene UK
Free mini stretch film samples for testing
We offer complimentary samples of our mini stretch film for testing purposes. To request a free sample, you can easily fill out our "Request a Free Sample" form located on this page. One of our knowledgeable team members at Polythene UK will promptly reach out to you to assist with your sample request.
Technical support and assistance with selecting the mini stretch film
At Polythene UK, we are committed to providing technical support and guidance in selecting the ideal mini stretch film for your specific needs. We specialize in developing customized and eco-friendly solutions that are both cost-effective and weight-reducing. If you are unsure about the appropriate thickness or amount of mini stretch film for your load, our team of experts is here to help. You can submit an enquiry through the form on this page, and we will be happy to assist you. Alternatively, you can speak directly with one of our knowledgeable representatives by calling 0845 643 1601 to discuss how we can improve your hand stretch wrap efficiency.
Fast delivery
Next-day delivery on mini stretch film stock items within the UK when you place your order before 2 pm (excludes some parts of Scotland and Ireland).
How to apply mini stretch wrap
Make sure your products are clean, dry, and ready for packaging. Wrap manually with a mini shrink wrap roller or using automated lines, as you would for standard-sized products.
The mini stretch wrap's smaller size means it is easier to handle and wrap smaller items manually. For fragile or high-value products, wrap multiple times for increased strength and protection. It's that simple.
Improved packaging processes with mini stretch film
The mini stretch wrap provides protective layers that prevent dirt, damp, and other contaminants from reaching your products.
Protecting your products for storage and transportation ensures they reach your buyers in top condition. Because it is smaller, the wrap is more efficient and reduces wastage. Lower packaging costs, quality products, and happy buyers mean better business.
Call us now to find out how Polythene UK can help you on 0845 643 1601*
Mini Stretch Wrap Technologies & Specifications
Size: 100mm to 250mm
Thicknesses: 6mu-50mu
Available clear or coloured
Stock size available for quick delivery: 100mm x 150m x PL20
You can request a free sample of any of our products.
Enter your details below and a member of the team will get back to you.
Please note there is a minimum order quantity.
Prefer to speak to someone? Call us now to find out how Polythene UK can help you
0845 643 1601*
Stretch film is generally considered safe for food contact, as long as it is made from materials that are approved for food contact by regulatory agencies such as the FSA or their equivalent in other countries. You need to follow the manufacturer's instructions for safe handling and use and to ensure that the film is used in accordance with any applicable regulations or guidelines. Also, keep in mind that acidic and oily types of foods may require a different type of stretch film that is specifically designed to prevent the transfer of flavours and odours.
Mini stretch film is typically made from polyethylene, which is a type of plastic that can be recycled. However, if the mini stretch film is made from other types of plastic, such as PVC (polyvinyl chloride) or polystyrene, it may not be recyclable.
Yes, mini stretch film can withstand low temperatures and it is ok to use it in cold temperatures. However, the performance of the film may be affected depending on the specific type of film and the temperature conditions.