Protect Your Pallets with Pallet Top Sheets
over your palletised loads with pallet top sheets and provide a base layer of protection against dust and moisture.
It can be used in conjunction with stretch wrapping, providing twice the security. Our exclusive Polylite™ material means our pallet sheets are amongst the lightest and most cost-effective currently available. Keep your packaging costs down while storing and shipping your products with confidence.
As well as providing high-performance top sheets, we also ship internationally, supplying companies throughout Europe with increased security for their pallets.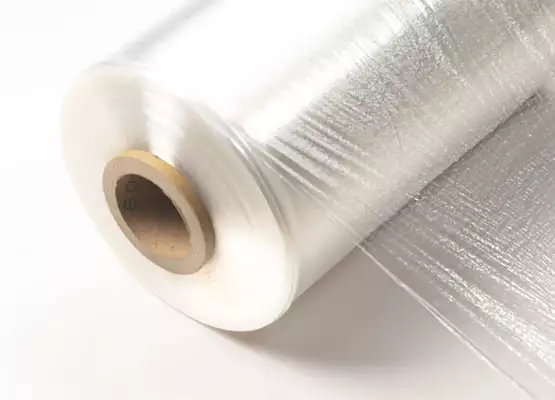 Applying Pallet Top Sheets
They are quick and easy to use; simply lay over the pallet to provide a base layer of protection against dust and damp.
For increased palletised security, apply stretch wrapping around the pallet and top sheet. This will increase the toughness and stability of your load – ideal when preparing products for long-term storage or long-haul transportation.
Both pallet top sheets and stretch wrapping application can be manual or automated.
Our pallet top sheets can be made from our exclusive Polylite™ material for tough, lightweight top sheets providing up to 20% in savings compared to standard polythene.
This product is also available to Polyair™, a bio-based material with environmental benefits providing better green credentials for your polythene usage. It incorporates both of these materials providing a cost-effective, environmentally friendly packaging solution.
Call us now to find out how Polythene UK can help you on 0845 643 1601*.
Technologies & Specifications
Size: 900/1800x1800mm
Thicknesses: PL20mu
Available in a natural tint as standard
Available in Polylite™ & Polyair™
Flame retardant treatments
Pallet Top Sheets Can Be Supplied:
Perforated on the roll
At a minimum order of 1 roll
Next day delivery on stock items within the UK when you place your order before 2pm (excludes some parts of Scotland and Ireland).
You can request a free sample of any of our products.
Enter your details below and a member of the team will get back to you.
Please note there is a minimum order quantity.
Prefer to speak to someone? Call us now to find out how Polythene UK can help you
0845 643 1601*