LDPE Film for the Food & Drink Sector
Our range of LDPE film polythene wrap offers an exceptional choice of plain and printed collation shrink film for all your pack collation requirements.
These shrink films are ideal for the food and drink sectors, among many others. Our shrink films help ensure the safe transportation, storage and display of products, bundling together products within one pack. Our collation LDPE films are applied around items such as bottles or cans and are shrunk tightly together by applying heat.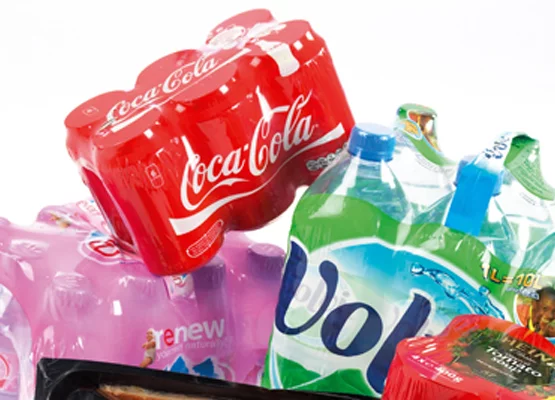 Benefits of LDPE Film for Collating Products
Can be used on a broad range of products
High shrink force to ensure load stability
Resistance against punctures for improved load stability
Protection against dirt and effects of weather
Allows for high quality printing
Low-Cost LDPE Collation Film
Our lightweight and low-cost Polylite™ collation shrink films shrink to fit using standard heat processes, holding products both securely and economically.
Don't forget to ask about our superb quality double-oriented thermoshrinkable polyolefin shrink film.
Call us now to find out how Polythene UK can help you on 0845 643 1601*.
Technologies & Specifications
Size: 200mm to 12mtr wide
Thicknesses: 12.5mu to 400m
Technologies Available for LDPE Films:
Next day delivery on stock items within the UK when you place your order before 2pm (excludes some parts of Scotland and Ireland).
You can request a free sample of any of our products.
Enter your details below and a member of the team will get back to you.
Please note there is a minimum order quantity.
Prefer to speak to someone? Call us now to find out how Polythene UK can help you
0845 643 1601*