Shrink wrap differs from standard plastic sheeting because it is heat-sealed to create a drum-tight covering. While this guarantees improved protected against rainfall, dust, dirt and other weather or construction, it does mean the wrap needs to be properly installed, requiring the use of specific tools. One of these essential items is the shrink wrap gun.
The shrink wrap gun works by blowing hot air across the surface of your shrink wrap. Powered by propane gas, the heat from the gun seals the sheet wrap together for a tight covering and a secure, lasting joint.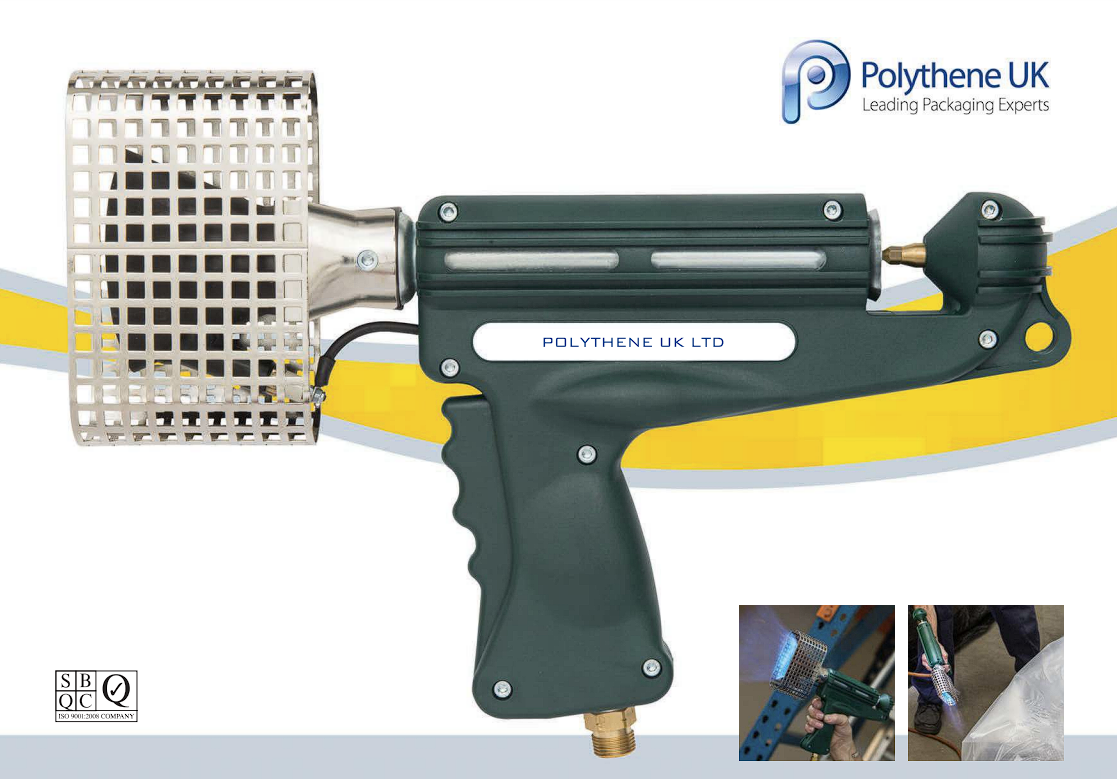 What are shrink wrap guns used for?
Securely attaching shrink wrap to scaffolding or other underlying structures by wrapping the film around your scaffolding and heat-welding it back onto itself)

Sealing two or more sheets of shrink wrap film together in a reliable join Creating shrink wrap's distinctive drum-tight seal finish

Repairing minor damage to shrink wrap by heat welding shrink wrap film over the affected area

Product information: At Polythene UK we use the Shrink Pro 10+ Heat Shrink Gun.
With this British-designed gas-heat gun, heating and welding your shrink wrap film has never been easier. A stay-cool guard makes it safer to use than most other models on the market, while its portable design makes it ideally suited to scaffolding and construction sites.
The lowest priced heat gun currently available, you won't find a more economical, quality heat dispersement gun for your shrink wrap.
For more information, view our gun data sheet here.
Polythene UK's shrink wrap gun advice
Your shrink wrap gun needs to be both powerful and practical enough for daily site use. Always check the following with your supplier before purchasing:
Is the shrink wrap gun a complete kit, or will you need to purchase additional parts/electronics before it can be used?
Make sure the gun is supplied in a carry case to keep it safe and for practical use on site.
Depending on your scale of use, you may well need more than one shrink wrap gun. Duplicate guns will enable you to complete larger-scale shrink wrap installations, suitable for construction and industrial sites.
Our Scaffold Shrink Wrap Products…