Improving The Environment From Youth Onwards
UK schools are emitting more than 9.4 million tonnes of CO2 every year and concerned teachers, administrators, parents and students want positive environmental change.
Environmental organisations large and small see opportunities to make a difference with today's students. From University to elementary schools, students are getting organised to fight back against wasteful environmental policies. This generation of students has the most to gain by putting an end to many years of environmental neglect.
In many cases, successful eco-friendly policies at UK schools have been launched by one or two concerned teachers. As teachers built their cases and students began to gravitate to certain, focused programs, the eco-friendly school began to emerge. Sustaining the effort can be challenging but for the most part, the progress of the eco-school in the UK is encouraging.
Sample Environmental Programs
Some of the successful eco-school initiatives are listed below. In all these programs, teachers, students and parents came together to create positive change across a number of areas.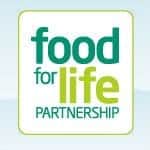 Food for Life Partnership – This particular network is committed to changing the culture of food served at UK, schools. Backed by the Soil Association, the Food for Life Partnership hosts a website with instructions and videos about how to get schools, administrators, parents and students involved.
Read more about the initiative here.
Better Nursery Food Now – This is another Soil Association program that collaborates with Organix. The movement calls for government to instil a new culture that guarantees higher quality food in all UK nurseries. On the Social Media page, parents and students are encouraged to post their experiences.
Read more here.
The Garden Organic for Schools – Launched in 2000, this initiative is now affecting students in 5,000 schools across the UK. Through a quarterly publication, the program offers healthy organic gardening tips and advice. One of the popular resources of this organisation is their free seed program.
Read more about Garden Organic for Schools here.
Merton Parents for Better Food in Schools – This program was created in response to what was described as "terrible school meals across the borough." The organisers and supporters have successfully lobbied to earn £450,000 from the school council to be spent on refurbishing primary school kitchens with the capability to prepare fresh food on site. One of the more interesting initiatives includes a twinning scheme with a local farm.
There are several other food improvement initiatives throughout the UK. But, the eco-school, is not solely concerned with food. Energy and waste are equally important challenges in the grand scheme of improving school environments.
Read more about this initiative here.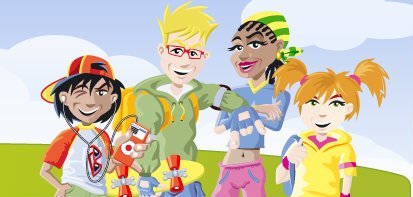 Carbon Detectives Kit – This kit is helpful in getting teachers and students involved in identifying the carbon footprint of a particular school and designing initiatives to improve and reduce the footprint. Initial carbon footprint reduction plans in many of our schools have begun with this kit.
Sustainable Learning – One of the important lessons in reducing carbon footprint is to increase sustainable practices. This program teaches students how to reduce emissions and to effectively use water and energy to improve the sustainability of the school buildings.
Walk to School – Organisers were somewhat surprised with the popularity of this worthwhile initiative. Administered by the Living Streets charity, children and parents are encouraged to leave the car at home and participate in the manual month-long walk to school month. Last year more than two million primary school children and their parents participated making Walk to School one of the biggest eco school programs in the UK.
Read more about Walk to School here.
Department for Transport – The department has joined the eco-school movement by publishing a guide to encourage and increase the use of sustainable modes of transport to and from school.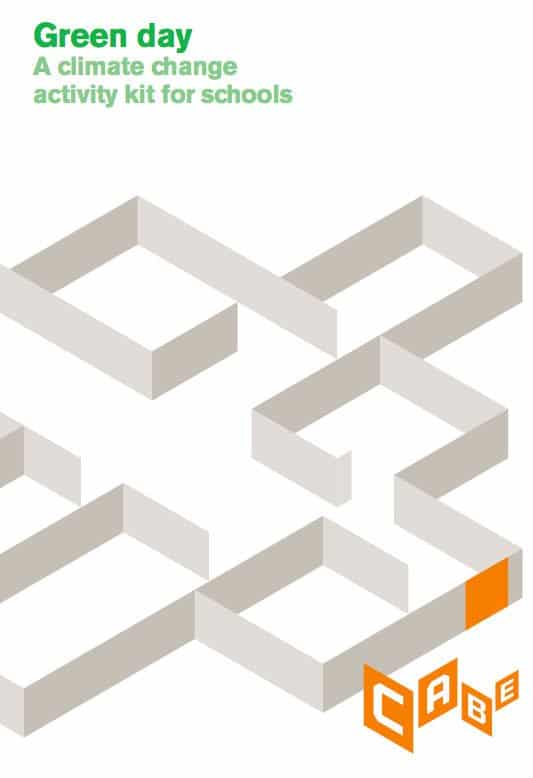 Green Day – Sponsored by CABE, the government's independent adviser on architecture, Green Day is a kit distributed to schools that have shown interest in climate change.
Learn more about Green Day here.
Globe Program – This exciting programme connects 600 schools in the UK in order to help measure and monitor environmental education across the eco school system. Progress is compared between schools and boroughs.
Read more about the Globe Program here.
Eco schools – This international award programme take schools through a seven-step process to evaluate and organise a number of environmental challenges. The far ranging programme allows schools to earn awards on three levels, Bronze, Silver and the prestigious and respected Green lag award.
Winners of the Green Flag have demonstrated excellence in their environmental activity, sustainable practices and carbon emission reduction protocol. Not surprisingly, the schools that earn this award continue to excel every year.
To learn more about how Polythene UK's products help the environment, give us a call on 01993 777950* or contact us online.
Read about our bio based carbon negative polythene, click here.