Amazing Gadgets with an Environmental Benefit
Gadgets are loved by everyone, but these clever little tools make life greener as well as simpler.
With the pure intent to reduce wastage, whether it's electronic or materialistic, these smart gadgets help lead our planet to a greener and more eco-friendly future.
---
1. Asus EcoBook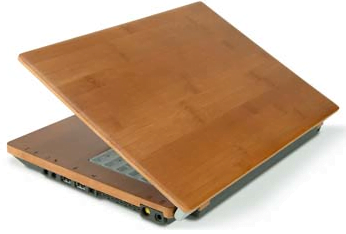 The Asus EcoBook is a great way to keep hold of your fancy laptop whilst still taking a step towards an eco-friendly environment. The cover is made of bamboo and the internal laptop plastic is clearly labelled and recyclable when necessary.
Components are lined with cardboard, so there's no need for paints, sprays or electroplating within the laptop.
The bamboo offers a striking look and is all natural, meaning it is biodegradable. The LED status lights are fitted behind the mouse track cover which Asus says allows them to reduce the manufacturing and assembling costs that external LED lenses create.
The keys are designed to mimic the look of bamboo joints and the effect caused is one of luxury and class.
Read more about the Asus EcoBook here.
---
2. Soundbender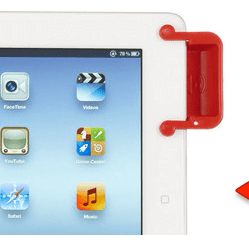 The Soundbender is a speaker that doesn't require a battery or even bluetooth to run. You simply attach the gadget to the point where you iPad sound is released and the magnetic tool amplifies the sound for you.
They are small, easy to carry around and come in a variety of bright colours, as well as fitting iPad's 2, 3 and 4, including iPad air and iPad mini.
The gadget improves the quality and clarity of sound.
As they are sold at a low cost as well as saving on electronic waste.
Read more about Soundbender here.
---
3. ECO Kettle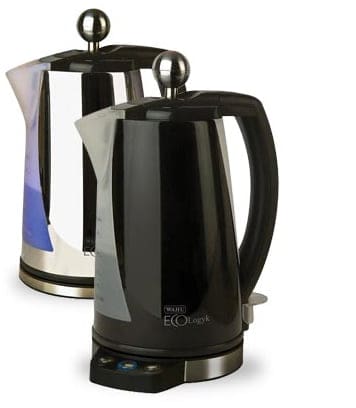 The UK Tea Council suggest that as an island we drink up to 165 million cups of tea and 70 million cups of coffee a day.
On top of that, some figures suggest that we boil too much water in comparison to what we really need, resulting in wasting up to 3,525 tonnes of CO2 everyday.
The ECO Kettle has a clever way of reducing that high level of energy wastage. The Energy Saving Trust trials in the UK proved that the ECO Kettle used up to 60% less energy during everyday use than normal kettles. They achieve this by creating a separate chamber of water which handily measures out the amount of water you need and separates it to boil at the press of a button.
The ECO Kettle holds a recommended mark by the Energy Saving Trust.
Read more about the ECO Kettle here.
---
4. Refleece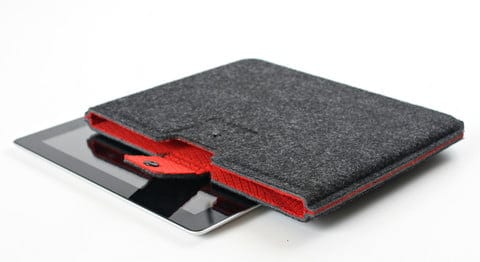 Refleece is a company that uses recycled textiles and plastic bottles to make tough cases for your iPad, iPad mini, Kindle or Kobo which help to protect your devices against scrapes, bumps and spills.
They have a large range of different collections including the three favourites: Classic, Wildside and Woolen. Classic features bright colours inside the case with a grey exterior, Wildside reverses this pattern with bright colours externally and a grey colouring on the inside and Woolen offers thicker fabrics that create a warmer, more wintery feel.
As well as technology protectors, Refleece also make small, medium and large travel bags which are also made from recycled fabrics.
Read more about Refleece here.
---
5. Sunflower Outdoor Speaker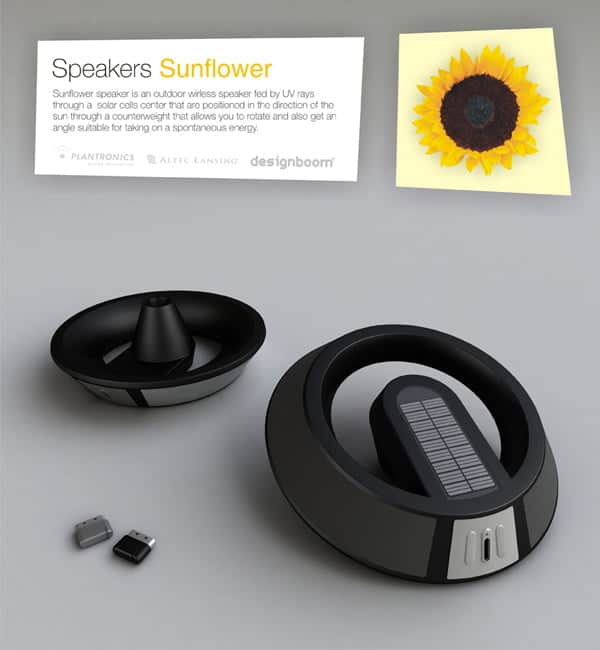 The Sunflower Outdoor Speaker is powered by solar energy, and does not require any other form of energy such as electricity.
It was created primarily with outdoor, garden parties in mind where solar energy will be easily accessible and the gadget can be used for maximum effectiveness.
The key to this gadget is the solar cell positioned at the centre of the speaker. This ensures spontaneous energy and butter music. The Sunflower Outdoor Speaker is fully rotatable due to a counterweight which allows any angle necessary and is a brilliant tool for anyone that wants music on tap without worrying about the environmental consequences.
Read more about Sunflower Outdoor Speaker here.
To read about our commitment to sustainability, visit our Sustainability page. For more information, please get in touch by calling 01993 777950*.