High-Performance Shrink Pallet Covers
Seal your pallets using Polylite™ to secure them against breakages, contamination, and other external forces – whatever the weather.
Quick, easy to use, and dependable, shrink cover technology provides your pallets with complete protection against damage from weather and deterioration, so your products look just as good as when they left the warehouse by enabling your palletised load to stay firmly in place during transportation and in storage.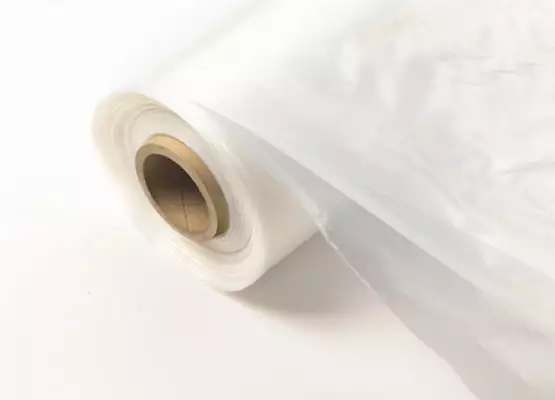 Eco Friendly Shrink Pallet Covers
Our partners love our polythene, and so will you. We work closely with the Department for Environment, Food and Rural Affairs, the House of Commons, the Ministry of Defence and more to provide businesses with premium packaging.
Our high-performance products are available in sizes up to air cargo pallet cover dimensions.
How Do I Apply a Shrink Pallet Cover?
Take one of our made to measure Polylite™ shrink covers and and place it over your product.
Using a heat shrink gun, start to apply heat from an approximate distance of 12 inches to the bottom of the pallet.
Using a sweeping motion left to right, work your way up the pallet applying a continual heat evenly over the product.
We offer heat shrink gun training should you need guidance with applying your shrink pallet cover.
Call us now to find out how Polythene UK can help you on 0845 643 1601*.
Technologies & Specifications
Shrink Pallet Cover specifications
Sizes: 300mm to 6000mm wide
Thicknesses: PL80 to PL500
Available in Polylite™
Printed up to 8 colours and tints
Flame retardant treatments
Frost resistant
Shrink Pallet Covers Can Be Supplied:
Perforated on the reel
In boxes of 10kg to 15kg or in pallet boxes
Next day delivery on stock items within the UK when you place your order before 2pm (excludes some parts of Scotland and Ireland).
You can request a free sample of any of our products.
Enter your details below and a member of the team will get back to you.
Please note there is a minimum order quantity.
Prefer to speak to someone? Call us now to find out how Polythene UK can help you
0845 643 1601*