Airtight Form Fill & Seal Packaging
We provide form fill and seal packaging ideal for cereal, dried foods, animal feed, and other perishable items. Form fill and seal packaging is specifically designed to provide airtight containment for food and drink products so they reach the shelves in top condition.
Our exclusive recipe means we can offer stronger, thinner polythene compared to industry standards for real savings on quality packaging.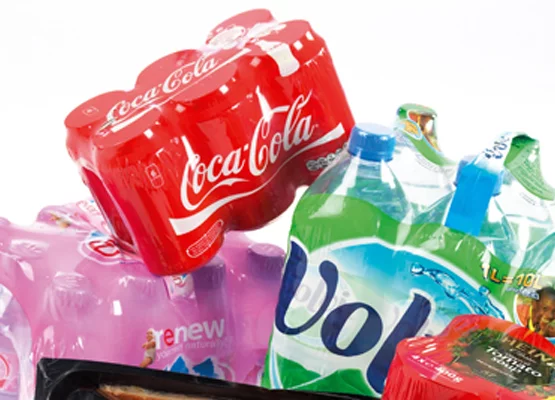 Stronger, Thinner Form Fill & Seal
Our form fill and seal polythene is specifically engineered for strength. This means it can be used to produce packaging up to 10% thinner than any other form fill and seal polythene available on the market.
Stronger, thinner packaging means direct savings for you – up to 10% compared to standard form fill and seal polythenes.
Because our packaging is stronger, you can rely on it to stay airtight. This has a number of benefits your business, including reduced returns, better brand image, and increased buyer confidence.
No rips, no tears, no loose seals or risk of contamination, just quality products that stay fresh and look great.
Call us now to find out how Polythene UK can help you on 0845 643 1601*.
Technologies & Specifications
Form Fill & Seal specifications
Size: 600mm wide before folding/300mm after folding
Thickness: 20mu
Technologies Available for Form Fill & Seal:
Printed in up to 10 colours giving photographic quality using water-based ink
Next day delivery on stock items within the UK when you place your order before 2pm (excludes some parts of Scotland and Ireland).
You can request a free sample of any of our products.
Enter your details below and a member of the team will get back to you.
Please note there is a minimum order quantity.
Prefer to speak to someone? Call us now to find out how Polythene UK can help you
0845 643 1601*