Machine-direction orientation (MDO) film is made where, a polymer film is heated to a temperature slightly below its melting point and stretched in a particular orientation. The film can be cast on an MDO machine, or this step introduced as the last stage in the manufacture of blown films.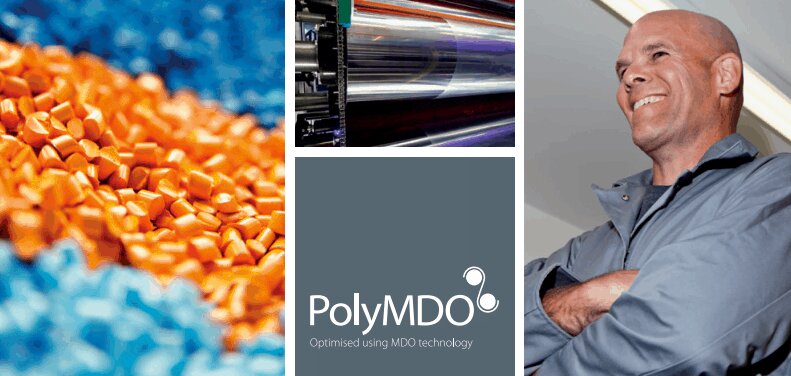 Less raw material used, leading to reduced mass and lower transportation costs
Improves company's green credentials by shrinking carbon footprint
Improved mechanical properties, including puncture resistance and easy tearing in a particular direction
Film can be tailored to specific requirements, such as low or high gloss, polarisation, or haze
Other uses of MDO technology
Because the process also confers resistance to moisture, MDO products are not only used as packing materials, but as the impermeable layer in nappies, sanitary products and incontinence pads.
Some of the films are even made from natural biodegradable compounds.
Despite these applications, the manufacturing process is challenging. It consists of four separate stages, and selecting the wrong settings at any one of them can produce a film that is too brittle. MDO sounds simple, but works profound changes on the properties of the material treated.
The challenges surrounding MDO
Interested in trying a free sample?
Prefer to speak to someone?
Call us now to find out how
Polythene UK can help you.